Featured Inventory
Rear Den/ Front Bedroom/ Theatre Seating's / Auto leveling

MSRP:

$82,792

Save:

$37,793

Your Price:

$44,999

OUTDOOR KITCHEN/ TWO SLIDEOUTS/ AUTO LEVELING SYSTEM / DOUBLE BUNK ROOM IN BACK/TWO AC

MSRP:

$86,464

Save:

$41,465

Your Price:

$44,999

Two Bedrooms / Two Bathrooms / Theatre Seating/ Two Full Queans

MSRP:

$84,655

Save:

$36,840

Your Price:

$47,815

MID BUNKS WITH LOFT/OUTDOOR KITCHEN/ 4 SLIDE / JUICE PACK EXPANSION KIT (100W PANEL

MSRP:

$95,665

Save:

$47,378

Your Price:

$48,287

Two Bedrooms / Two Bathrooms / Automatic Leveling System/ Theatre Seating/ Two Full Queans

MSRP:

$97,119

Save:

$47,471

Your Price:

$49,648

AUTO LEVELING/ MID BUNKS WITH LOFT/ DUAL A/C/ FOUR SLIDE OUTS/SOLAR PACKAGE

MSRP:

$100,187

Save:

$50,188

Your Price:

$49,999

Front Living / Rear Bedroom w Loft / Kitchen island

MSRP:

$100,008

Save:

$48,357

Your Price:

$51,651

Rear Living/ Mid Bunk/ Island Kitchen/ Auto Leveling/ Solar Flex 400 Wat

MSRP:

$94,241

Save:

$41,321

Your Price:

$52,920

REAR LIVING / MID BUNKS WIHT LOFT / AUTO LEVELING / 2 A/C / SOLAR FLEX 200WAT INVERTER

MSRP:

$93,708

Save:

$40,358

Your Price:

$53,350

TWO BEDROOM/ TWO BATHROOM/ THREE SLIDEOUTS /OUTDOOR KITCHEN / Solar Flex 200

MSRP:

$91,605

Save:

$35,725

Your Price:

$55,880

REAR LIVING / ISLAND KITCHEN / Auto Leveling /2 AC"S/ Power Awnings

MSRP:

$108,512

Save:

$46,911

Your Price:

$61,601

Luxury / Rear Living / 2 Awning/ Three Slide outs / 200Watt solar / Loaded

MSRP:

$118,724

Save:

$56,047

Your Price:

$62,677

Two Stories / Loft Bedroom / Four Slide outs / Rear Living / Outdoor Kitchen

MSRP:

$114,676

Save:

$49,886

Your Price:

$64,790

REAR KITCHEN/ SOLAR PACKAGE W/INVERTER/ AUTOMATIC LEVELING SYSTEM

MSRP:

$116,041

Save:

$51,042

Your Price:

$64,999

Rear Living / Three Slide outs / 6 Point Hydraulic Auto Leveling / Solar Package W/ Inverter

MSRP:

$124,186

Save:

$59,187

Your Price:

$64,999

Rear Living / Outdoor Kitchen / Mid Bunk with Loft / Slide Out Toppers / Auto Leveling / ROOF MOUNTED SOLAR PANEL

MSRP:

$114,763

Save:

$49,062

Your Price:

$65,701

Two Bedroom/Two Bathroom/ Two Fireplace/ King Bed/sleep 10

MSRP:

$123,568

Save:

$54,798

Your Price:

$68,770

6 Pt Hydraulic Auto Leveling/ Five Slideouts/ Front Living

MSRP:

$124,221

Save:

$54,222

Your Price:

$69,999

Luxury / Rear Living / Three Slide outs / Auto Leveling / Two190W SOLAR PANELS

MSRP:

$120,136

Save:

$50,137

Your Price:

$69,999

Rear Living/ Two AC w Heat Pump / Two 190W Solar Panels / Auto Leveling

MSRP:

$128,890

Save:

$58,891

Your Price:

$69,999

Front Living/ Four Slide outs/ King Bed / Solar Flex 400i

MSRP:

$101,740

Save:

$31,741

Your Price:

$69,999

Front Bathroom/ 6 Pt Hydraulic Auto Leveling/ Huge Pantry / Rear Living / Two Vanity

MSRP:

$127,393

Save:

$57,394

Your Price:

$69,999

Front Bathroom/ 6 Pt Hydraulic Auto Leveling/ Two Bathrooms / Rear Living

MSRP:

$126,451

Save:

$56,452

Your Price:

$69,999

Rear Living / 6 Pt Hydraulic Auto Leveling / Full Basements Storage

MSRP:

$145,817

Save:

$72,313

Your Price:

$73,504

Mid Bunk Room / 4 Slide Outs / 6 Pt Hydraulic Auto Leveling/ Full Basements Storage

MSRP:

$149,186

Save:

$73,393

Your Price:

$75,793

Mid Bunk Room / 4 Slide Outs / 6 Pt Hydraulic Auto Leveling/ Full Basements Storage

MSRP:

$153,632

Save:

$74,584

Your Price:

$79,048

12V 11CF Refer / Solar Panel / MEGA DINETTE SLIDE / TWO ENTRY DOORS / TWO FULL SIZE BUNKS/FIRE PLACE

MSRP:

$45,420

Save:

$16,470

Your Price:

$28,950

All Power Package/ Front Walkaround Bed/ Rear Double Bunks / Solar Flex 200 Wat

MSRP:

$49,562

Save:

$20,563

Your Price:

$28,999

REAR DOUBLE BUNKS/ U SHAPED DINETTE/ SOLAR FLEX 200 WATE SOLAR / 100ah DFE Heated Lithium Battery

MSRP:

$46,802

Save:

$16,807

Your Price:

$29,995

REAR BATHROOM / THEATER SEATING / FRONT WALKAROUND KING BED

MSRP:

$48,310

Save:

$18,311

Your Price:

$29,999

OUTDOOR KITCHEN/ FIRE PLACE /TWO FULL SIZE BUNKS / TWO ENTRY DOORS

MSRP:

$50,492

Save:

$20,493

Your Price:

$29,999

BLACK LABEL / REAR BUNK ROOM / OUTDOOR KITCHEN/ QUEEN BED/ JUICE PACK 100W PANEL

MSRP:

$50,120

Save:

$20,121

Your Price:

$29,999

FRONT BUNKS / REAR SLIDE OUT / PACK AND PLAY DOOR / SOLAR FLEX 400 WAT INVERTER

MSRP:

$51,209

Save:

$21,210

Your Price:

$29,999

REAR BATHROOM / OUTDOOR KITCHEAN / 190W SOLAR PANEL

MSRP:

$50,093

Save:

$17,094

Your Price:

$32,999

REAR DOUBLE BUNKS / OUTDOOR KITCHEN / U-SHAPE DINETTE SLIDEOUTS / ALL POWER PACKAGE

MSRP:

$58,067

Save:

$25,068

Your Price:

$32,999

REAR DOUBLE BUNKS / OUTDOOR KITCHEN / ALL POWER PACKAGE / 200W solar

MSRP:

$60,257

Save:

$27,258

Your Price:

$32,999

REAR DOUBLE BUNKS / OUTDOOR KITCHEN / Theater Seating SLIDEOUTS / ALL POWER PACKAGE/ EASTERN EDITION

MSRP:

$55,525

Save:

$22,526

Your Price:

$32,999

Front Walkaround Bed/ Bar Area/ Rear Bathroom

MSRP:

$52,285

Save:

$17,286

Your Price:

$34,999

TWO DOUBLE BUNKS/ U SHAPED DINETTE / SLIDE OUT / ALL POWER PACKAGE/SOLAR FLEX 200 WAT

MSRP:

$53,957

Save:

$18,958

Your Price:

$34,999

REAR DOUBLE BUNKS / OUTDOOR KITCHEN / TWO ENTRY DOORS / ALL POWER PACKAGE / SOLAR FLEX 200 WATT

MSRP:

$56,957

Save:

$20,962

Your Price:

$35,995

REAR LIVING / ALL POWER PACKAGE / DOUBLE ENTRY DOORS / SOLAR FLEX 200 WAT

MSRP:

$57,370

Save:

$21,371

Your Price:

$35,999

Rear Entertainment / Two Slid outs / Solar Flex 200

MSRP:

$58,142

Save:

$14,147

Your Price:

$43,995

Rear Living / Kitchen Island / Auto Leveling/ Three Slide outs / 200W Solar Pack

MSRP:

$75,928

Save:

$30,929

Your Price:

$44,999

OUT DOOR KITCHEN / REAR LIVING /AUTOMATIC LEVELING SYSTEM /ISLAND KITCHEN/2 AC'S

MSRP:

$79,741

Save:

$29,742

Your Price:

$49,999

REAR LIVING /AUTO LEVELING / THREE SLIDE OUTS / SOLAR FLEX 200 / KING BED

MSRP:

$79,779

Save:

$19,780

Your Price:

$59,999

RAMP DOOR PATIO PACKAGE / FRONT WALK AROUND BED

MSRP:

$48,839

Save:

$18,840

Your Price:

$29,999

5.5 GENERATOR/ 14FT GARAGE/ TWO BATHROOM/ JUICE PACK

MSRP:

$119,311

Save:

$58,312

Your Price:

$60,999

16FT GARAGE/TWO BATHROOMS /RAMP DOOR PATIO SYSTEM/OUTDOOR KITCHEN/JUICE PACK

MSRP:

$117,610

Save:

$56,611

Your Price:

$60,999

15FT GARAGE/ TWO BATH / 6 PT HYDRAULIC AUTO LEVELING/ SOLAR FLEX 200 WAT

MSRP:

$143,162

Save:

$63,212

Your Price:

$79,950

13' GARAGE / 3 SLIDEOUTS / Solar Package W/ Inverter/ 6 Point Auto Leveling

MSRP:

$166,472

Save:

$86,473

Your Price:

$79,999
RV Trade-In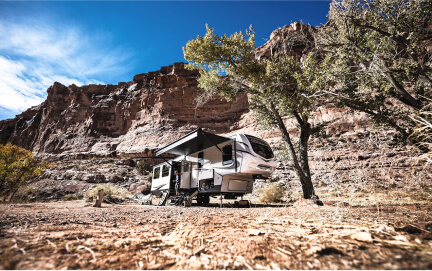 RV Financing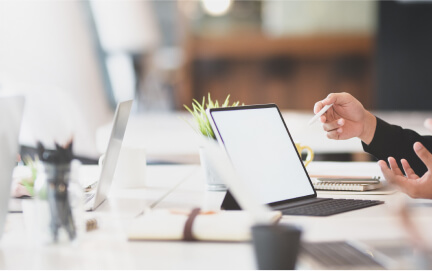 Financing
Easy and Convenient Financing with great rates to get your Dreams on the Road!
Apply Today
Parts and Service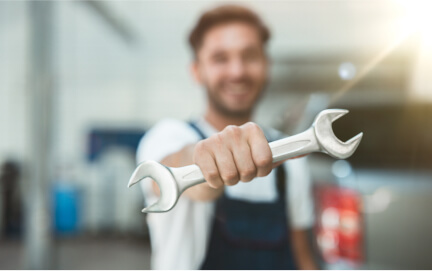 Service & Parts
Our highly trained technicians are dedicated to keeping your RV in the best condition!
View Services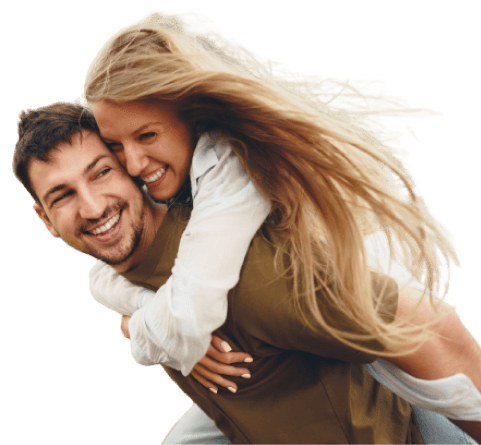 Welcome to Best RV Center
The #1 Towable Dealership in California Since 2014
We are proud to be one of the best-priced, family-owned, and fastest-growing RV dealers in Central California. We sell new and used RVs from most of the top ranked brands in the recreational vehicle industry.
We want to exceed our customer's expectations at every opportunity. We provide you with a buying experience that will encourage you to come again, and to recommend us to your family and friends. So, if you have any questions or want to learn more about anything that you see, you can always contact us and let us match you with the ideal RV today! 
Learn More