As you start to plan your camping trips in your new or used RV this spring, you might be wondering about how to successfully travel with your fur baby. Maybe you're a new pet owner and haven't learned the ropes, or maybe you've had less-than-successful camping trips with your doggo in the past. Here are a few RV tips for camping with pets so that everyone stays happy!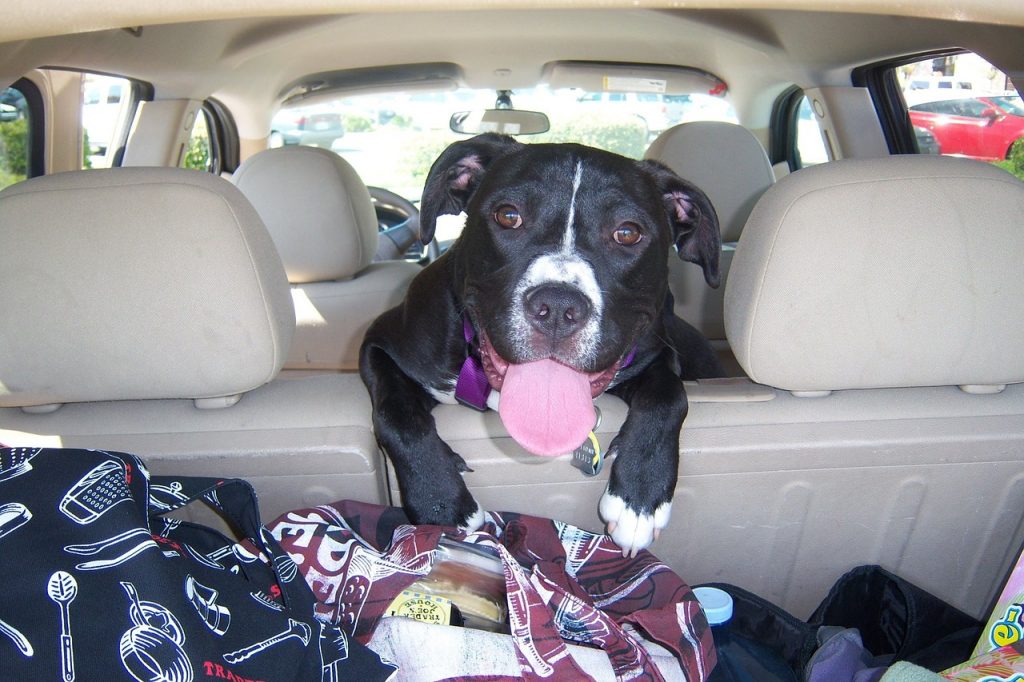 Vet Visit Beforehand
Does your dog experience anxiety or nausea while traveling? Even heightened excitement can cause an upset tummy! There's a vet for that. Ask your vet for recommendations or gentle supplements to help calm your dog's stomach and nerves.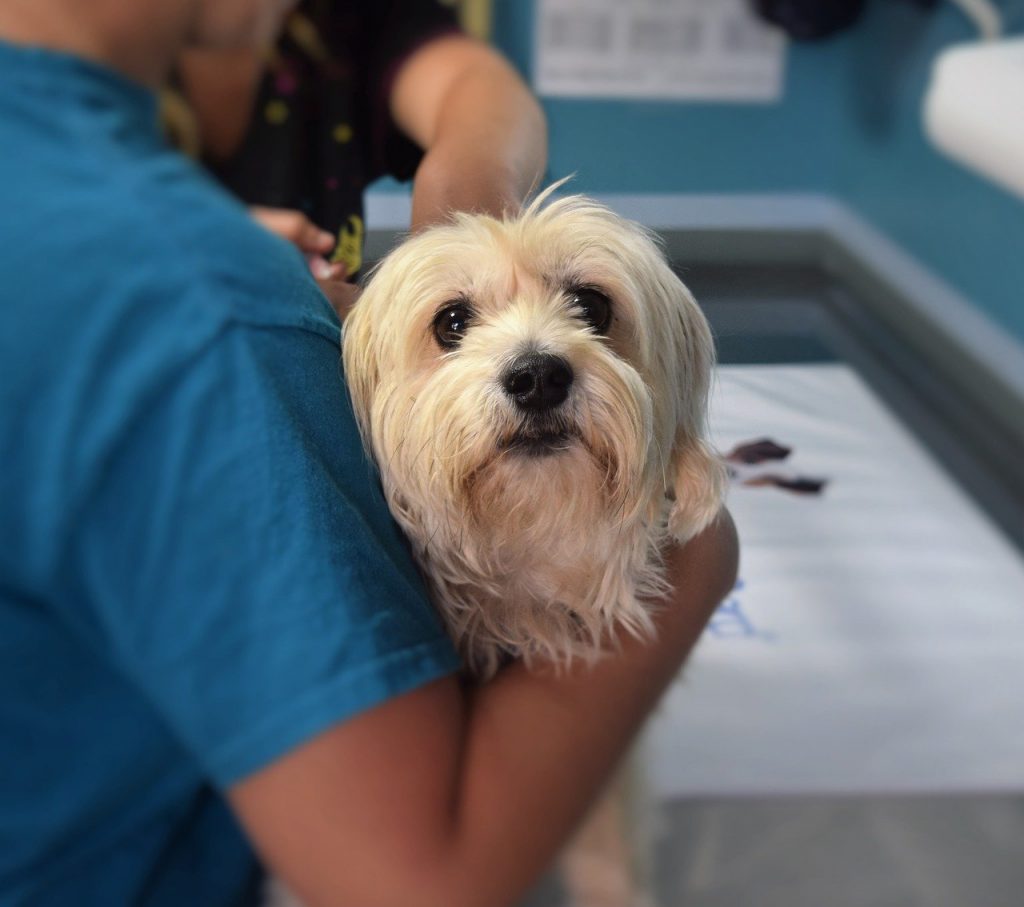 Additionally, now is the time to get your dog microchipped if they aren't already. Microchipped pets are reunited with their humans far more frequently after accidental separation than non-microchipped pets. If you've been on the fence about this decision, we'll make it simple: consider getting the microchip or leaving your dog at home. It's not worth the risk of heartache to travel with a non-microchipped pet.
Also, make sure you have recent photos of your fur baby on your phone. Pet owners usually have plenty of photos, but put a bunch of good ones into a folder you can quickly access. They need to be clear and not blurry, from different angles, and in good lighting. In the event of separation, you'll want to be able to provide ample ways to identify your fur baby.
Play by the Rules
When you're at home, you call the shots and make the rules. When you're camping, you're essentially a guest in someone else's home and need to play by theirs. All campgrounds have policies, and you can usually access these on their website (if it's not there, ask). Knowing the campground's policies ahead of time helps ensure a positive experience for you, the campground owners, and other patrons. If you're unsure about anything, call ahead of time to ask – especially on policies for leash requirements, waste removal, and noise ordinances.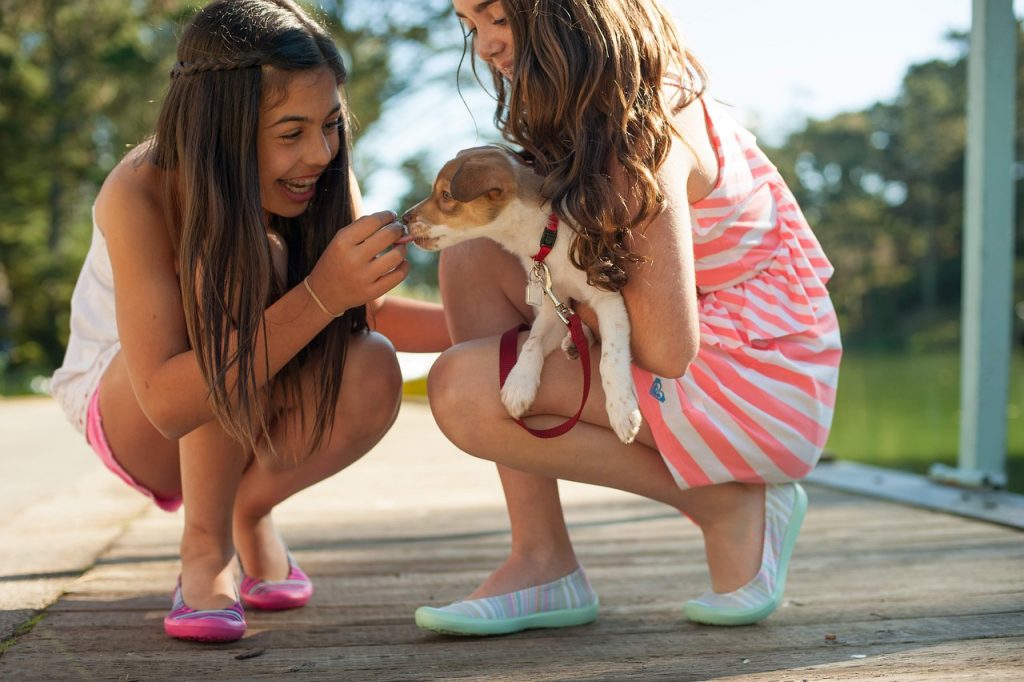 Here's where you need to take an honest look at your dog's habits, temperament, and personality – as well as your own. If your dog isn't good around children, don't pick a family campground. (Or, if you do, stay away from playgrounds or other places where children or young families congregate.) Many campgrounds have noise ordinances; again, take an honest look. Does your dog give a friendly bark to greet someone hello? Do they bark aggressively or in protection of you? Are they a chronic yapper? Keep in mind that campgrounds might reserve the right to ask patrons to leave if they violate the policies. If you find an awesome campground, you want to be able to come back for repeat visits – not be asked to leave. Courtesy is essential. The rules apply to your dog as well as to you. Follow them!
The Doggie Bag
No, not leftovers from the restaurant. Pack a bag for your doggo too! Obviously you'll want to bring their essentials like food, feeding dishes, and a leash, but here are several other items you don't want to overlook:
Waste removal bags
Any current medications they're taking
Pet first aid kit (ask your vet for recommendations on what to include)
Their favorite toys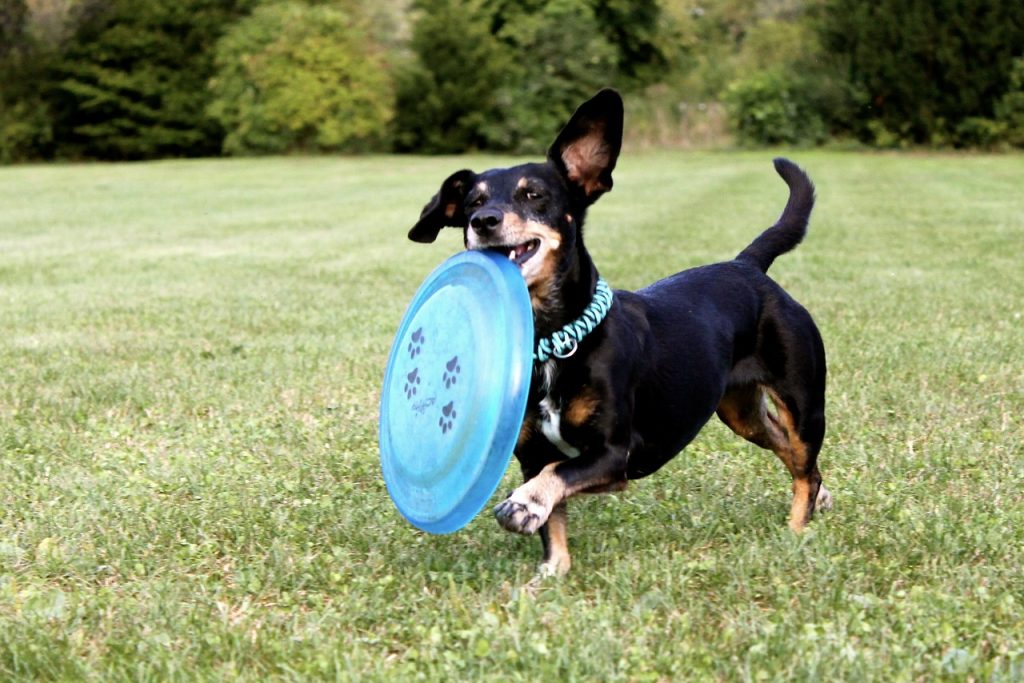 Choose a Pet-Friendly RV
Did you know that some RVs are specially designed for pet owners? Ask us about our pet-friendly new and used RVs for sale and enjoy features like interior pet-feeding stations and exterior leash hookups. We can help you pick out the RV that's perfect for everyone in the family. Contact us today!